The fruit and vegetable juice machine can be divided into the single-screw continuous press, the double-screw continuous press, and the special screw press. The screw press juicer machine mainly has the functions of juicing from the vegetables and fruits and dewatering from the sawdust, distiller's grains and kitchen wastes.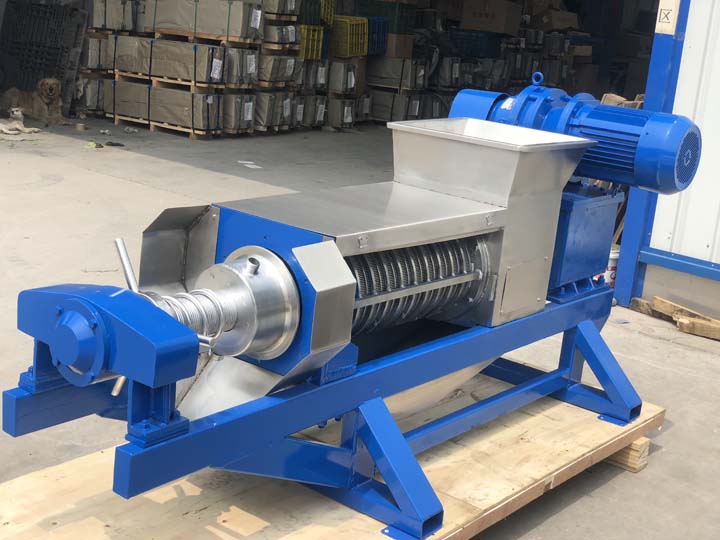 Why the vegetable spiral juicer works so well?
The main components of this vegetable juice extracting machine are the frame, the transmission system, the feeding part, the juice part, the hydraulic system, and the shroud. The spiral of the juicer press is divided into three parts: the spiral feeding screw, the pressing screw, and the pressing screw.
The rotation of the screw press is mainly driven by the motor through the pulley and the gear reduction box. The pressing of the material is mainly achieved by the interaction of the pressing screw and the press screen cylinder and the material stop device.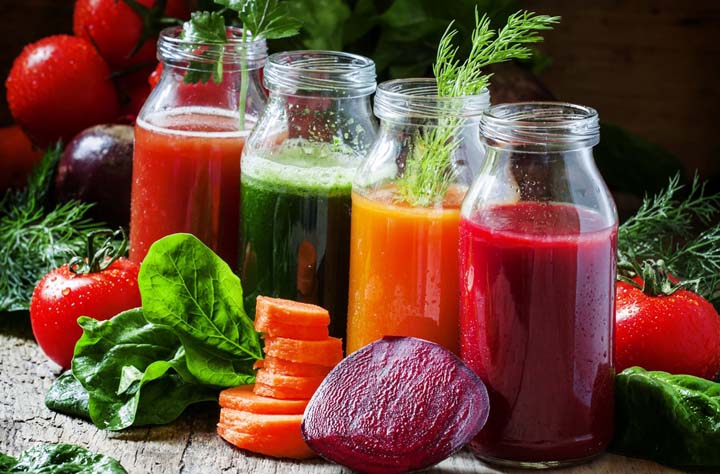 The applicable advantages of screw juicer machine
During the operation, the contact area of the screw extrusion shaft and the material is very large, which can effectively improve the efficiency of vegetable and fruit juice extracting;
The design of the screw juicer machine is reasonable, and there is no clogging when it is used;
The vegetable juice press is made of stainless steel profiles, durability and wears resistance are very good, and with long service life;
The drive of the fruit and vegetable juicer machine adopts the direct drive of the shaft, which is stable and reliable during operation and has relatively low energy consumption. It belongs to energy-saving products;
There is a spring baffle at the discharge port of the machine to enhance the dehydration effect and make the dehydration effect close to the ideal value;
The discharge port of the screw press adopts a sealed design, which can protect the products produced and will not pollute the surrounding environment.

Screw Press Juicer Machine Factory Stock