A continuous food fryer is an ideal equipment for many large restaurants and food processing plants. It can process all kinds of fried foods and fried snacks. The Taizy factory once again exported a commercial meatball frying machine to the United States.
Why use continuous fryer machines in food shops?
In food processing technology, people often use edible oil to deep-fry various foods at high temperatures. Because fried foods are fragrant and crispy, they are favored by consumers and have occupied a large share in the consumer market, gradually becoming the main food in the market. Therefore, many companies have begun to process a variety of fried foods.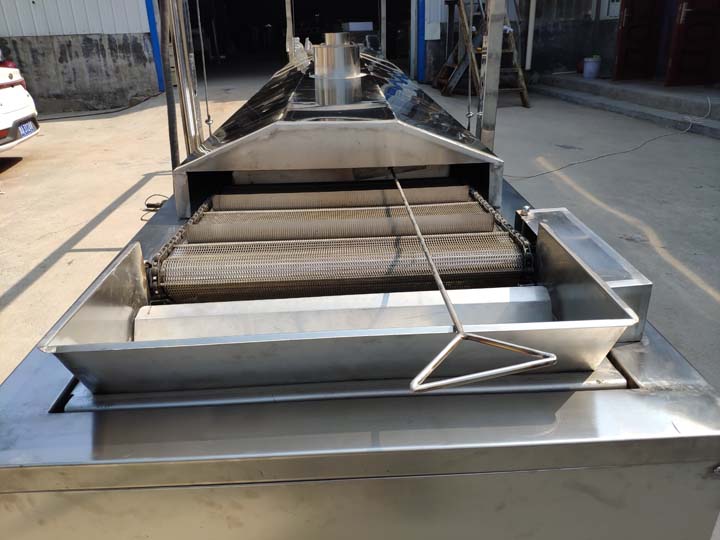 However, most companies still use small workshops to process various foods when frying. Because small workshop-style processing uses simple and small frying equipment, it can only be produced in small quantities, which is not only labor-intensive, but also processing speed is very slow, which seriously affects the production efficiency of food.
Commercial continuous fryers can realize continuous production of fried food, with large output, simple operation, and low operating cost, so it is the best choice for many food factories and restaurants.
Main features of meatball frying machine for shipping to the United State
The main structure of the meatball frying machine includes a conveyor belt, an automatic lifting system, a coarse filter system, a residue scraping system, a hot oil circulation system, and an oil storage device. The conveyor belt of the meatball fryer can be selected according to the characteristics of the product to be processed, such as cross net, trapezoidal net, track shoe, etc.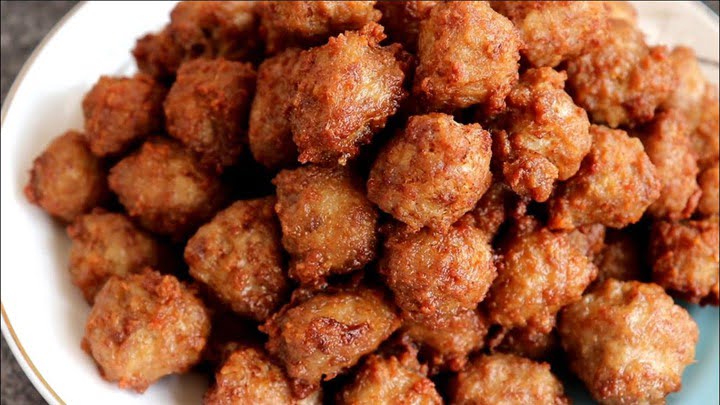 The lifting system of the continuous fryer can automatically lift the cover above the machine to facilitate the cleaning of the frying tank. The coarse filter system of the meatball fryer machine can preliminarily filter the coarse oil residue. In addition, the residue scraping system of the fryer can remove the oil residue deposited on the bottom of the frying tank. Its hot oil circulation system can make the temperature in the oil tank uniform.
Details of the meatball frying machine order for the United State
The American client has a medium-sized restaurant that mainly serves a variety of local dishes. With the increasing demand for fried food, he decided to buy a fryer to meet the needs of production. The customer who bought the fryer mainly wanted to fry all kinds of meat, especially all kinds of meatballs. This kind of deep-fried fried meatballs is very popular in the local area.
The basic demand of the American customer for the meatball frying machine is to use gas heating, and the processing capacity is about 1,000 per hour, which is about 110kg/h. According to the customer's needs, we recommended a continuous fryer with a length of 2.5 meters for him.