Nowadays, many food processing factories, chain restaurants, corporate canteens, etc., want cut various vegetables more efficiently. Therefore, the use of commercial vegetable dicer is gradually increasing. Furthermore, this greatly reduces labor costs. Due to the increase in demand, people have higher and higher requirements for the quality and function of the commercial vegetable dicing machine. So what are the main applications and common functions of commercial vegetable dicer on the market?
Application scope of commercial vegetable dicer:
Dice range: This electric vegetable dicer can cut 3, 4, 5, 6, 8, 9, 10, 12, 15mm squares or volumes, and can also be customized according to size requirements.
Multiple application scenarios: This machine has the character of high output, convenient replacement of cutter head, simple operation, and convenient cleaning. Therefore, our veggie dicer chopper is suitable for food processing plants, the food industry, canteens, and other places.
This machine can usually be used with vegetable washing machines, peeling machines and other related equipment!
Wide range of applications: our veggie dicer chopper can process all kinds of vegetables, such as potatoes, sweet potatoes, cucumbers, bamboo shoots, onions, eggplant, etc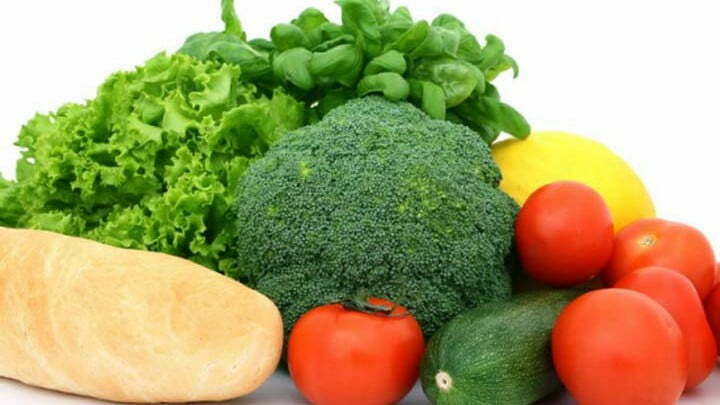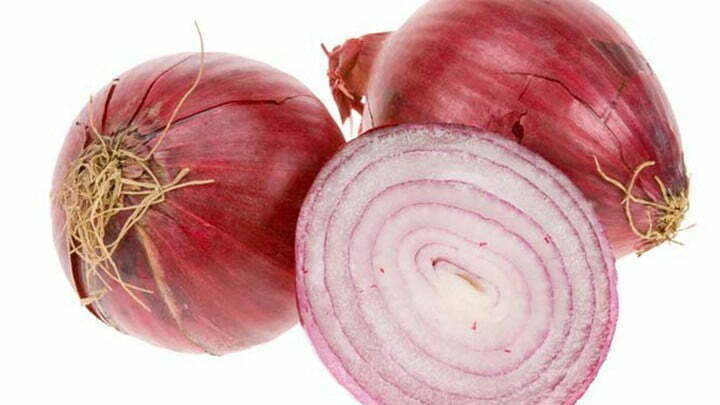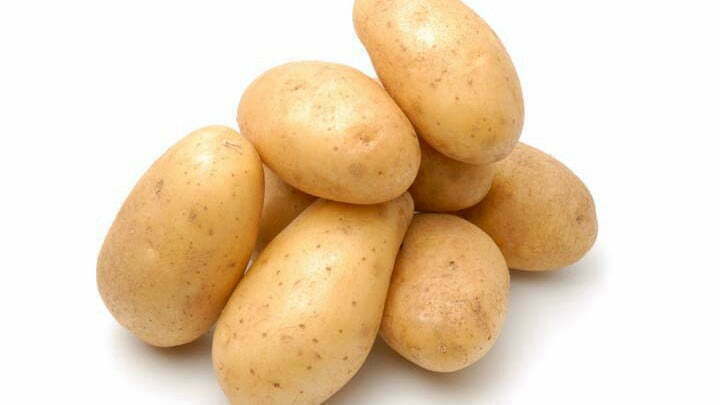 Functions of automatic vegetable dicer:
It can cut root vegetables such as carrots, onions, bamboo shoots, and eggplant into strips, flakes, or cubes by changing the blade.
The speed of the blade and belt can be accurately adjusted by the frequency changer.
The cutting size can be changed according to your requirements.
The machine is equipped with a slicing knife, cubic knife, strip knife, horn knife, etc.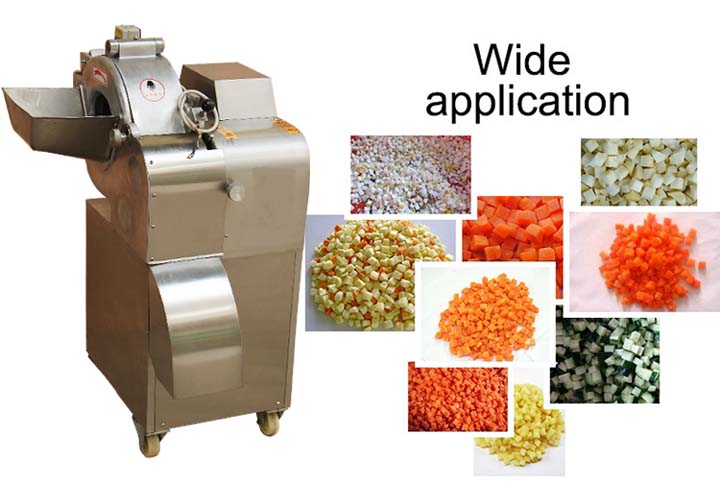 Advantages of commercial vegetable dicer machine
This machine is a multifunctional machine, which is not only suitable for leaf vegetables, but also for rhizome vegetables
The length of vegetables can be adjusted according to different needs.
High efficiency and save labor time.
Dual-frequency conversion.
There is a safety control system, which can effectively protect the safety of users.
The whole commercial vegetable dicer machine is made of excellent stainless steel, which meets the export food standards and fully adapts to various complex environments.
Thoughtful design, reasonable structure, and long service life.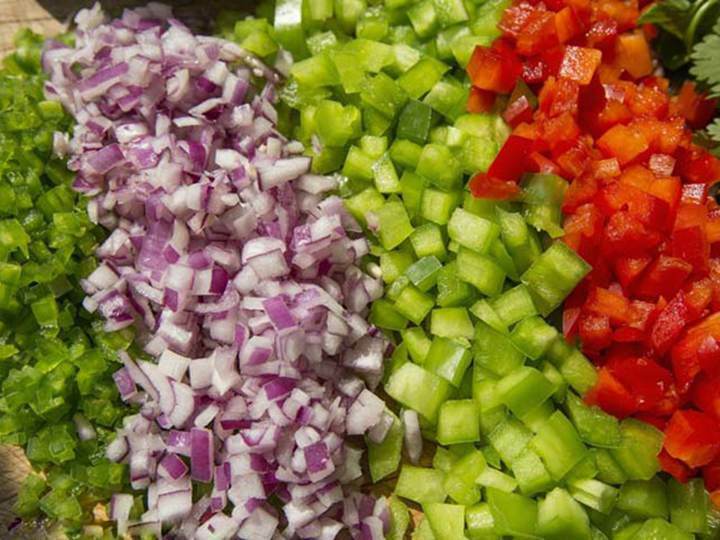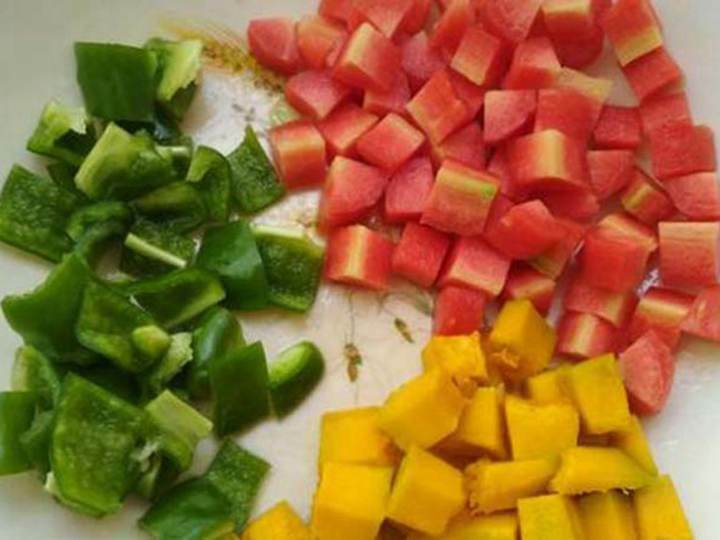 Misunderstandings when buying a vegetable dicing machine
When many people choose a dicing machine, they think that all dicing machines are the same. And it does not matter what kind of processing equipment they buy. In fact, this idea is wrong. Because the functions of different models of vegetable processing equipment may be different. For example, some vegetable production equipment is specially used for dicing vegetables, our commercial vegetable dicer is such a machine. Some production equipment is specially used for dicing meat. And there are also dicing machines that can be used for vegetables and meat. Therefore, be sure to pay attention when you are buying.