Arabic bread is the staple food of the people in the Arab region. This pita bread has only a thin crust and a hollow inside. When we walk into any Arab restaurant, they will provide a plate of Arabic bread.  As a professional pita bread maker machine manufacturer, we have already cooperated with investors in many countries. We provide a full set of Arabic bread processing lines and pita bread production solutions. Two weeks ago, we exported a 500pcs/h pita bread line to Kuwait.
Component of the 500pcs/h pita bread line for Kuwait
Commercial pita bread makers are special equipment for processing all kinds of Arabic bread. Now, this processing equipment has been exported to many Middle Eastern countries, such as Saudi Arabia, Egypt, Iran, Turkey, and so on. The complete pita bread production line mainly includes electric kneading machines, dough sheet press machines, Arabic bread forming machines, pita bread ovens, etc.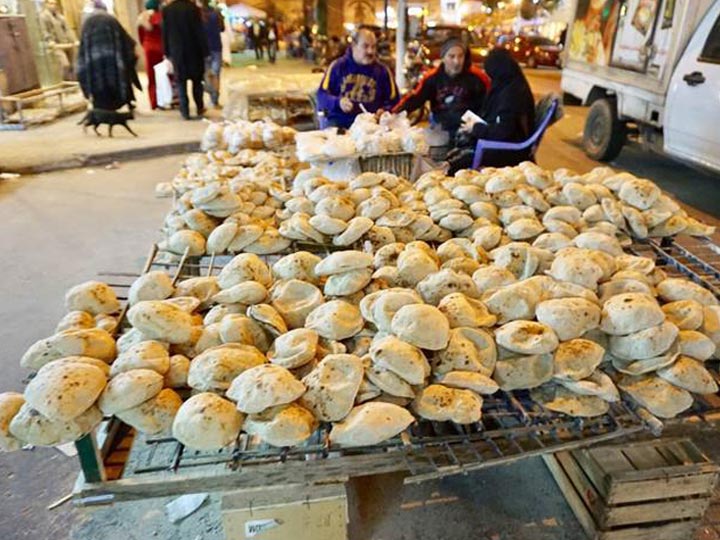 In order to achieve automated production and save labor, we added an automatic lifting conveyor to the processing line to connect the various processing links of pita bread. Since the output of the pita bread maker machines required by the Kuwaiti customer is relatively small, we recommended him a kneading machine with a processing capacity of 25kg per batch.
Why did this Kuwaiti customer choose pita bread makers?
The Kuwaiti customer has just graduated for two or three years, and he has always wanted to engage in the pastry food processing business. Therefore, after graduation, he worked in a local restaurant, so he knew the local market well. He found our pita bread processing video on YouTube and was very surprised by the method of mechanized production of Arabic bread. He took the initiative to contact us and asked us to send him more pita bread production videos.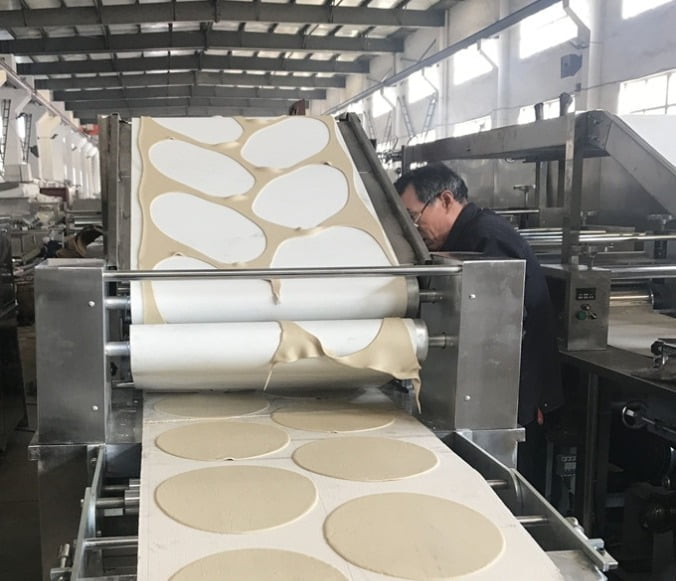 The Kuwaiti customer is very interested in our pita bread makers. He believes that the use of this equipment can increase the output and avoid the disadvantages of manual production causing unstable product quality. This is because the manual production of pita bread requires great attention to the control of the baking temperature, which requires certain skills. Using a pita bread maker machine can only control the temperature.