Arabic bread making machines are often used to process various types of pasta, such as flatbread, chapati bread, etc. The pita bread machine manufactured by our factory has many models and specifications, and the price is favorable for customers to choose freely. At present, gas-heated Arabic bread makers are very popular in the Middle East market. Many customers from Saudi Arabia, Iraq, UAE, and Egypt have purchased this commercial pita bread making machine. Last weekend, we once again exported an Arabic bread maker machine with an output of 200pcs/h to Iraq.
Arabic pita bread maker machine's introduction
The automatic Arabic bread maker machine is a food processing machine designed in full compliance with scientific principles. The machine is made of high-quality stainless steel material, and an intelligent digital display thermostat is selected, which is convenient and quick, and simple to operate. Pita bread oven is mainly composed of three parts: turntable, iron frame, and motor. The total length of the equipment is 1.2 meters to 1.5 meters, and the output is about 600 pieces per hour.
Details of the Iraqi order of Arabic bread maker
The Iraqi customer was very interested in the pita bread oven displayed in our factory when browsing our website, so he contacted us on WhatsApp. The customer stated that he did not like processed crispy or salty pita bread, but wanted to produce soft and original pita bread. We inquired in detail about the customer's processing of raw materials, output requirements, required finished product size, heating method, etc.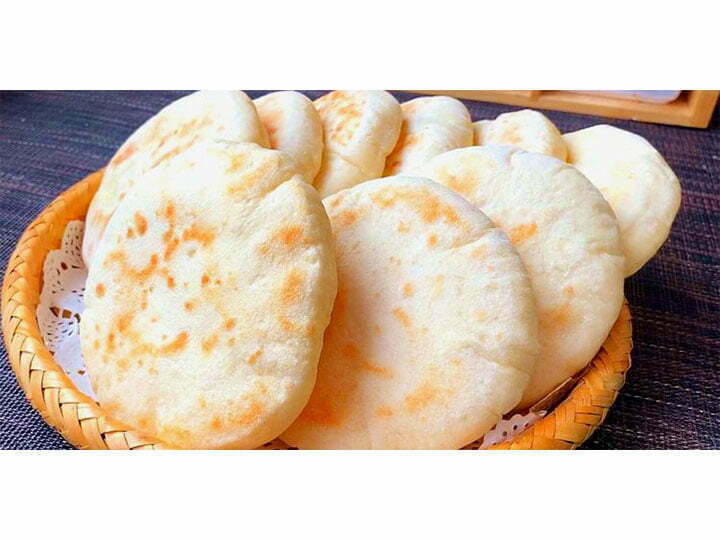 Then we recommended a 200pcs/h Arabic pita bread machine to this customer. The customer stated that he did not want to hire workers to process pita bread, and hoped that we could provide a suitable production plan. In order to save the customer's investment cost, we recommend the cheap pita bread press machine.
This manual pita bread press machine can press small pieces of dough into a pie shape, instead of the worker kneading the dough. Improve production efficiency. The Iraq customer was very satisfied with our proposal and soon chose to buy our Arabic bread maker machine.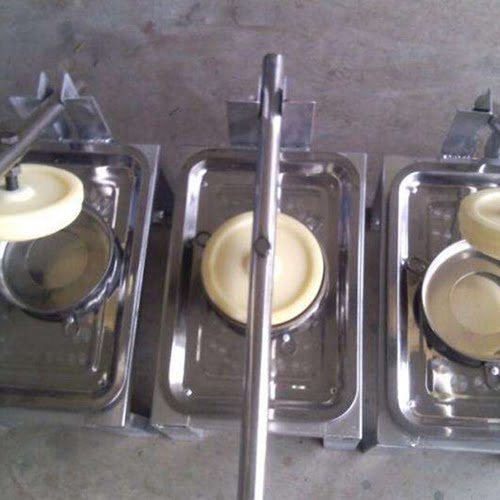 Tips for maintenance of Arabic bread maker machine
1. Do not rinse directly with water, but should use a brush to clean the bakeware regularly.
2. Pay attention to clean up the dirt inside and outside the machine, and ensure that all components of the machine are dry.
3. After the gas-fired pita bread machine is completely cooled, clean the body and cover with a soft damp cloth.
4. Do not place the equipment near high temperature and high-temperature gas appliances, and maintain a distance of at least 10cm from the wall to prevent the wall from being polluted by the radiant heat environment.