Fully automatic bun making machines and semi-automatic bun making machines have always been our best selling products, because for countries that like to eat pasta, the machine will bring huge economic benefits. For most medium and large canteens, a fully automatic bun machine is very necessary because of its high efficiency, which can save labor time and reduce labor costs.
Hand-made buns VS buns made from bun making machines
Bun(Baozi) is an ancient pasta food. According to the cultural differences in different regions, the way of eating buns varies. But it is made in a similar way, that is, filling the dough with fermented dough.
Generally, the buns in the breakfast shop are handmade, but there are some shortcomings in handmade, such as long time consuming, low yield, and uneven quality. In addition, there are certain health risks in making handmade buns.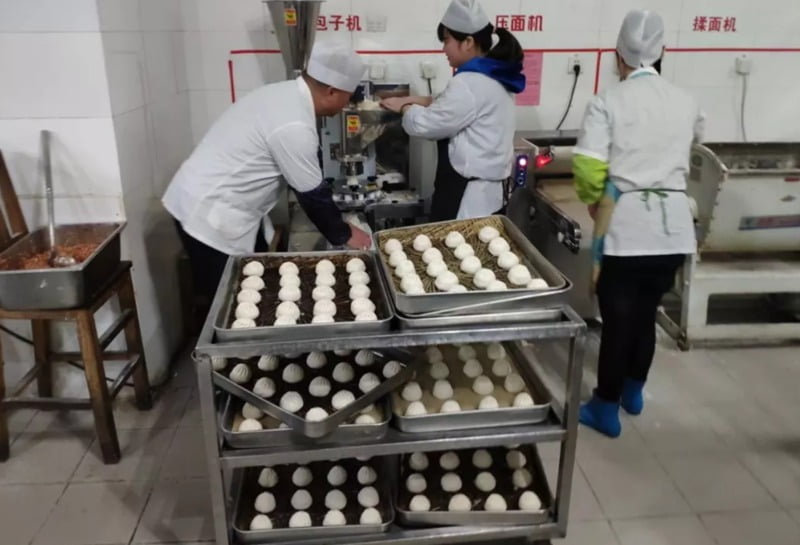 In order to make up for the shortcomings of handmade buns, smart bun machines have gradually become popular in the market. The commercial bun making machine integrates functions such as appearance-filling-molding and kneading.
The equipment is highly automated and easy to operate. In addition, the bun machine is also equipped with a dough pressing function, which further reduces labor intensity. The surface of the bun machine is equipped with an intelligent operation panel, which is convenient for the staff to debug the production data.
Why the large cafeteria needs a fully automatic bun machine?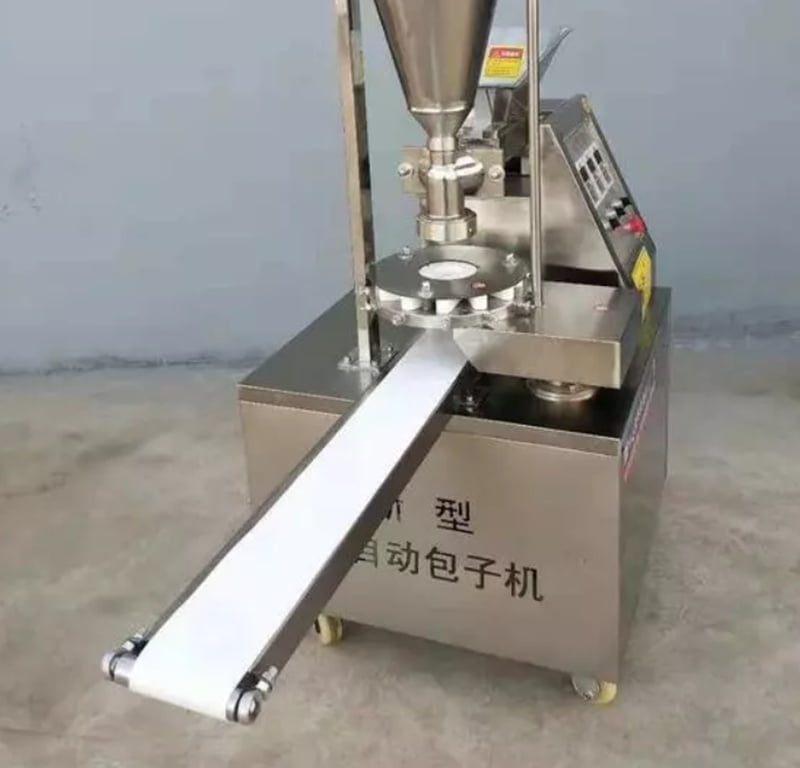 As a traditional breakfast, buns are in great demand in the market. It is not difficult to find that there are now many breakfast chain stores selling buns on the market, and there are more and more frozen buns in the supermarket freezer. In such an environment of fierce market competition, the quality of buns has become one of the keys to whether bun manufacturers can stand out.
For most canteens and restaurants, especially employee canteens and school canteens of many enterprises, in order to improve production efficiency and save production costs, fully automatic commercial bun machines will become its best choice.
The production efficiency of electric bun making machine is high, the quality of the same batch of finished buns is relatively uniform, and the quality control management of buns is also simpler. The fully automatic production of this bun processing device reduces manual participation and also reduces hidden dangers to food safety.