In recent years, freeze-dried fruit and vegetable chips have gradually become popular in the market. This nutritious and healthy food is very popular among consumers. Therefore, our vegetable washing machines and fruit freeze dryers are also very popular. Usually, foreign customers will directly order a complete set of vegetable and fruit washing and processing lines from our factory. Recently, a Thailand customer ordered our automatic strawberry washing and freeze-drying line.
Components of the automatic strawberry washing line for Thailand
In fact, the strawberry washing line, like other vegetable washing lines, is a complete set of washing and air-drying equipment, which can be used to wash most vegetables and fruits in large quantities. Our factory manufactures and exports all kinds of vegetable and fruit processing equipment all year round, so the quality of our products can definitely stand the test.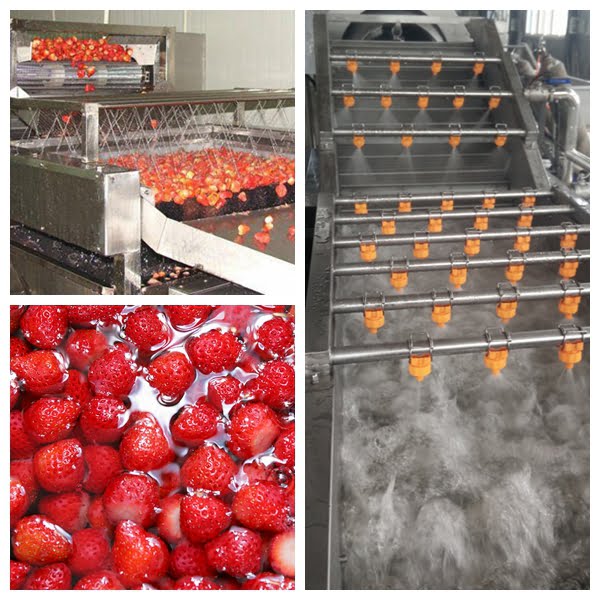 The automatic strawberry washing line mainly includes an automatic elevator, picking table, bubble washing machine, hair roller cleaning machine, high-speed air dryer, automatic conveyor, etc. This washing line can independently complete the cleaning and air drying of the materials, thereby obtaining clean and fresh fruits and vegetables, which is convenient for subsequent processing.
Why did the Thailand customer choose Taizy strawberry washing line?
The Thai customer has been engaged in the food processing industry in his local area for nearly 6 years and has always made deep-processed products of fruits and vegetables. The customer said that although his local vegetable and fruit resources are very rich, due to the lack of deep processing technology and the lack of corresponding equipment, the export of fruits and vegetables is not profitable.
Therefore, he has been committed to investing in the deep processing industry of fruits and vegetables, hoping to increase the added value of fruits and vegetable products and increase economic returns. With the popularity of freeze-dried fruits and vegetables, the customer once again saw business opportunities, so he decided to invest in strawberry washing and freeze-drying equipment.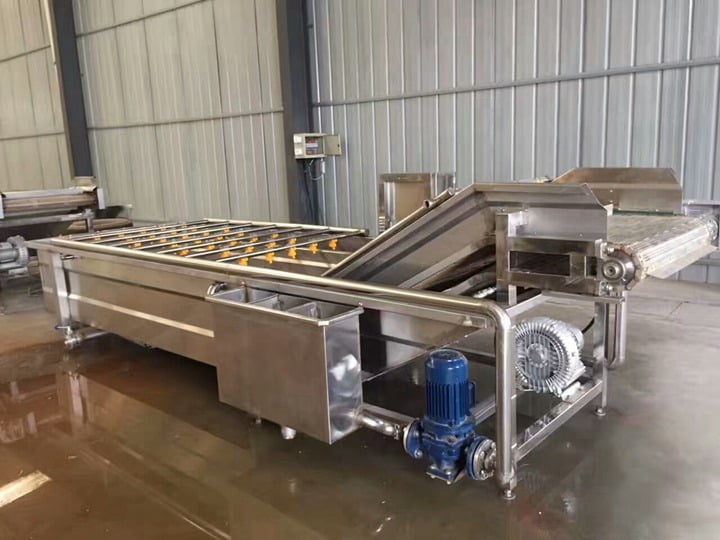 This customer had cooperated with our factory two years ago and bought our fruit beater and vegetable cutter at that time, and was satisfied with the effect of our machine. Therefore, this time he did not find other suppliers but contacted us directly. We sent detailed technical information on the cleaning and freeze-drying of fruits and vegetables to the customer and gave a great discount when quoting. The Thai customer was very satisfied.