Ultraviolet sterilization technology is now widely used in all aspects of our lives. And due to the good sterilization effect and fast sterilization efficiency, various types of ultraviolet sterilization tunnels are often used in the food processing industry. Recently, we exported a commercial UV sterilization tunnel with a length of 5 meters to the Philippines, which is mainly used to quickly sterilize various wafers, chocolates, and candies.
Why use UV sterilization tunnels in the food industry?
In the food industry, ultraviolet sterilizers can prolong the shelf life of foods, preserve the nutritional value of foods, and reduce health hazards by disinfecting pathogens. Ultraviolet sterilization technology is a safe, low-cost method and strictly follows FDA safety regulations.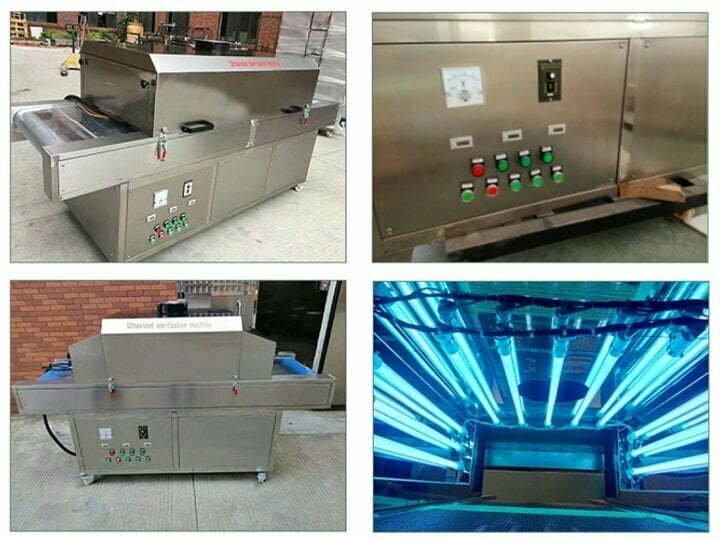 The main purpose of using ultraviolet sterilization tunnel in food processing:
Prevent potatoes, onions, and garlic from sprouting.
Prevent the growth of mold in the liquid sugar bowl.
Prevent insects from infesting cereals, dried fruits, vegetables, or nuts.
It can slow down the maturation and aging process of food.
To extend the shelf life and freshness, especially dairy products and bread.
In order to prevent food-borne diseases such as meat, poultry, and seafood.
To reduce the number of microorganisms in spices and herbs.
Why do the Philippine customers choose UV food sterilizer machine?
This Filipino customer has just been engaged in the food processing industry for not long. His food store mainly produces all kinds of chocolates, candies and biscuits. In order to ensure the health and hygiene of the products he produces, he needs to perform metal detection and sterilization treatment on the processed food. Therefore, he learned a lot of industry knowledge about food sterilization.
Compared with other food sterilization methods, he found that ultraviolet sterilization technology is the most convenient, efficient and effective sterilization method. He visited several sterilization equipment manufacturers in his country, but due to the limited manufacturing technology, the sterilization effect was not very good. Therefore, the Philippine customer decided to import a commercial UV sterilization tunnel.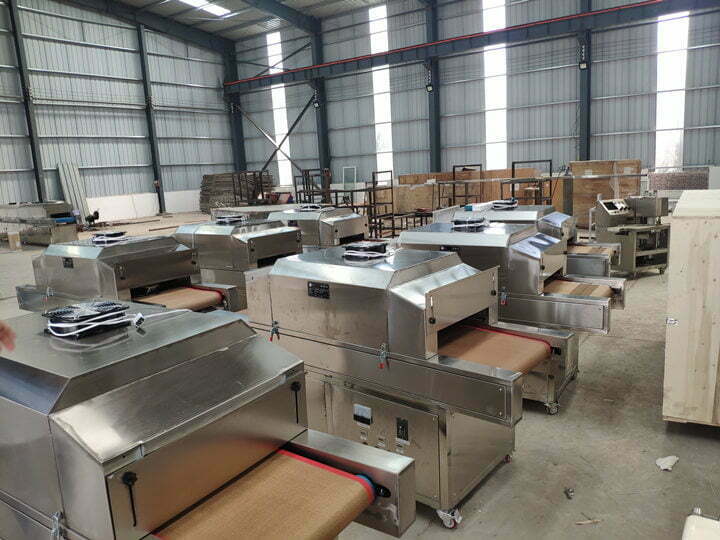 Details of the Philippines order of commercial UV sterilization tunnel
According to the customer's raw material size and processing volume requirements, we recommend a UV sterilization tunnel with a length of 5 meters for him. The customer was very satisfied after watching the trial video of the UV sterilizer provided by us, and soon decided to buy our equipment and paid a 50% deposit.
Parameters of the UV sterilizing tunnel for the Philippines' customer
Machine length: 3000mm
UV work space: 2200mm Machine width: 1000mm
Entrance height: 200mm (adjustable)
Conveyor belt from the ground: 750 ± 20mm
Voltage: 220v 60hz, single phase
Power: 1kw
PVC belt
32pcs lamps(Power:0.2kw)
The lamp can use 8000-10000 hours Lamp
Brand: Philip