Recently, a set of commercial peanut butter processing machine was sold to one of our Pakistan customer, who owns a small food processing plant for making all kinds of local foods. The peanut butter machine also can be called the Colloid Mill, which is the electric nuts butter processing equipment. The raw materials like sesame, groundnut, soybean and so on.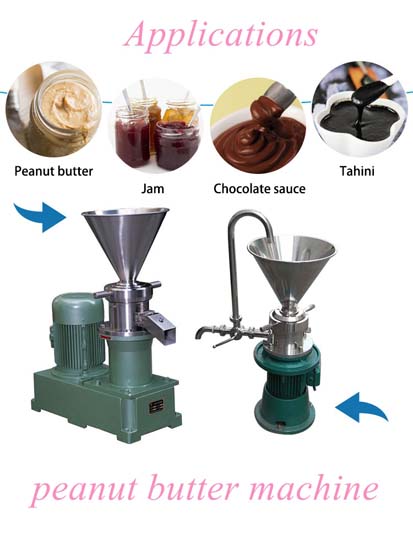 The basic principle of the colloid mill is that the fluid or semi-fluid material passes between the fixed teeth and the moving teeth of the high-speed relative motion, so that the material is subjected to strong shearing force, friction force and high-frequency vibration, and is effectively crushed, emulsified, and well-mixed, to obtain finely processed products.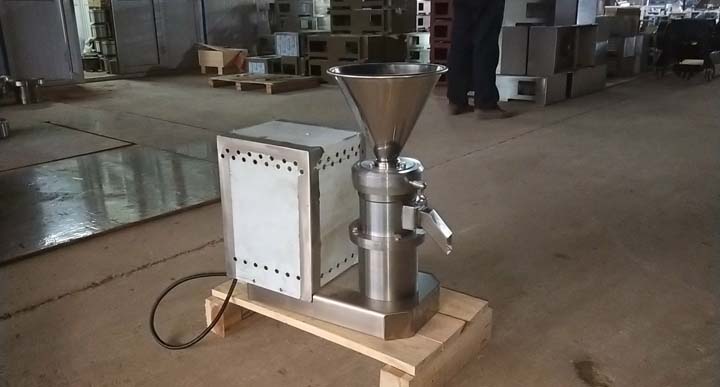 Why this Pakistan customer choose Taizy peanut butter machine?
This customer has been running his food processing store for 6 years. And in recent years, he has bought several food machines from us to enlarge his business. He turned to process edible oil and nuts pastes for making more money and has bought our screw oil press machine half a year ago. He has visited our food machine factory carefully and tested some machines, and he even visited our machines processing workshop and checked our machine materials in person before. He said that he just want to find a truly reliable partner for long time cooperation and he felt very satisfied with our machines.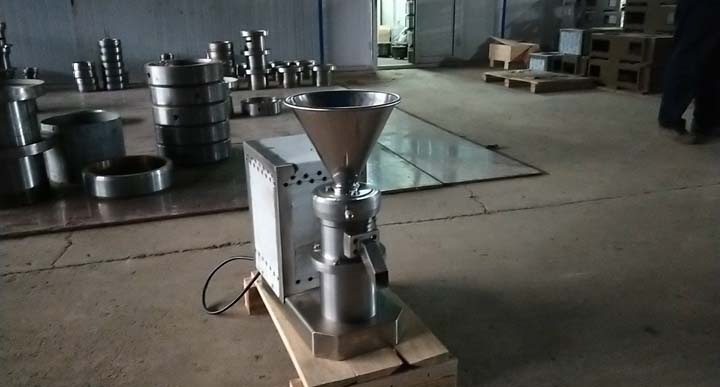 Therefore, he just told us his requirements for the working capacity for making peanut butter and negotiated the price with our sales consultant. Then he gave us the order for shipping a set of peanut butter grinder for him based on the mutual trust between us.