For a long time, our colloid mills have been well received by customers at home and abroad. Recently, we have once again exported 5 peanut butter grinder machines with an output of 30kg/h to Zimbabwe. This commercial peanut butter making machine can process various nut butter, such as tahini, jam, etc.
Features of commercial peanut butter grinder
A colloid mill is a machine for the fine processing of fluid materials. This new type of peanut butter grinder combines the various properties of homogenizers, ball mills, three-roll machines, shears, mixers, and other machinery, and has superior functions such as ultra-fine grinding, dispersion and emulsification, homogenization, and mixing.
Peanuts, sesame, and other materials after processing, the particle size can reach 2-50 microns, and the homogeneity can reach more than 90%. Therefore, the peanut butter making machine is ideal equipment for ultrafine particle processing.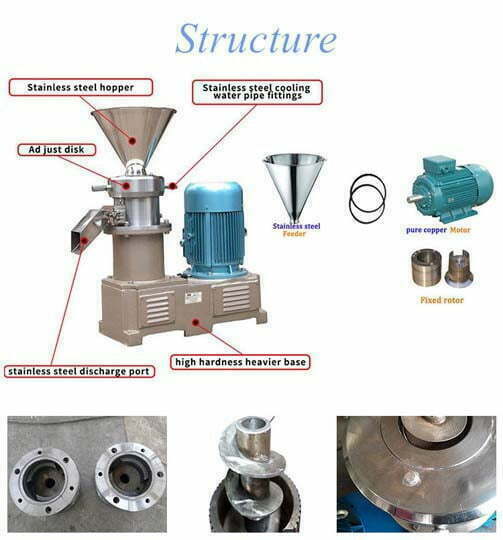 This machine is suitable for ultra-fine pulverization of wet materials in the pharmaceutical, food, chemical, and other industries. It can crush, emulsify, homogenize, and mix various semi-wet and emulsion substances.
Details about the Zimbabwe peanut butter grinder
The Zimbabwean customer is a middleman who often buys various processing equipment in bulk from China, including food processing equipment and agricultural processing equipment.
Due to the better quality of food machinery in our factory, this Zimbabwe customer has already cooperated with us in 2015. In 5 years, he has continuously purchased as many as 60 devices from our factory. Due to long-term cooperation, our factory always provides him with very favorable prices.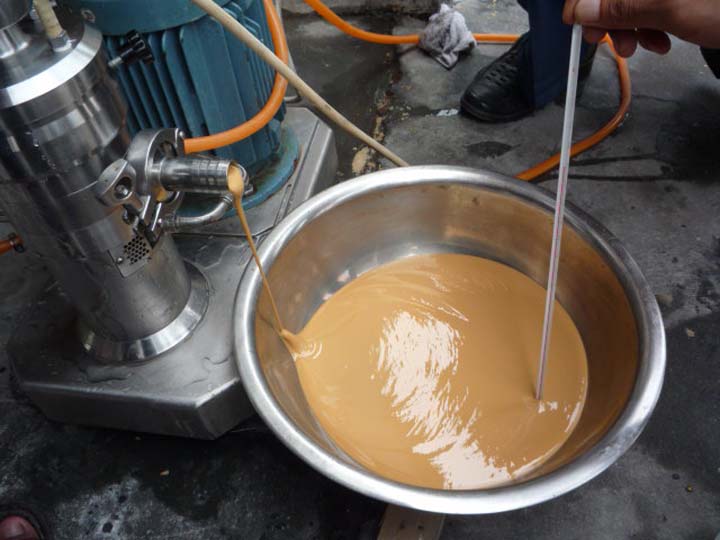 This customer also trusts our products and services very much. At the end of last month, he told us that one of his customers needed to buy a peanut butter grinder and wanted us to send him a quote.
We quickly sent him the quote for the peanut butter grinder. Since the volume of the colloid mill is small and the value of the goods is not high, we suggest that he can buy more than one at a time to save freight. The Zimbabwean customer was very satisfied with our proposal. Then he sorted out his customer information and finally decided to order 5 peanut butter grinders.