Spring rolls are a traditional cuisine with a long history, because it is simple to make, crispy and delicious. People in many countries like to make delicious spring rolls at home during some festivals. Spring rolls are mainly composed of spring roll wrappers and various fillings. The ingredients used to make the spring roll crust are simple. You only need to prepare flour, water, salt and a small amount of oil. And the cooking utensils used are relatively single. If you are making spring rolls in batches, you can buy and use a commercial spring roll machine. If it is made in small quantities, it can also be done in a pan.
Which kind of flour is better for making spring roll sheets?
There are many types of flour, mainly divided into high-gluten flour, medium-gluten flour, and low-gluten flour. The flour used to make spring rolls is usually selected from ordinary flour, that is, medium-gluten flour.
The protein content of high-gluten flour is between 1.5% and 14%. The powder is coarse and loose, the color is darker in white, the gluten is strong, the viscosity is strong, the surface is more active and smooth, and it is not easy to form a ball in the hand. It is more suitable for making soft-tasting snacks, such as bread and some crispy snacks.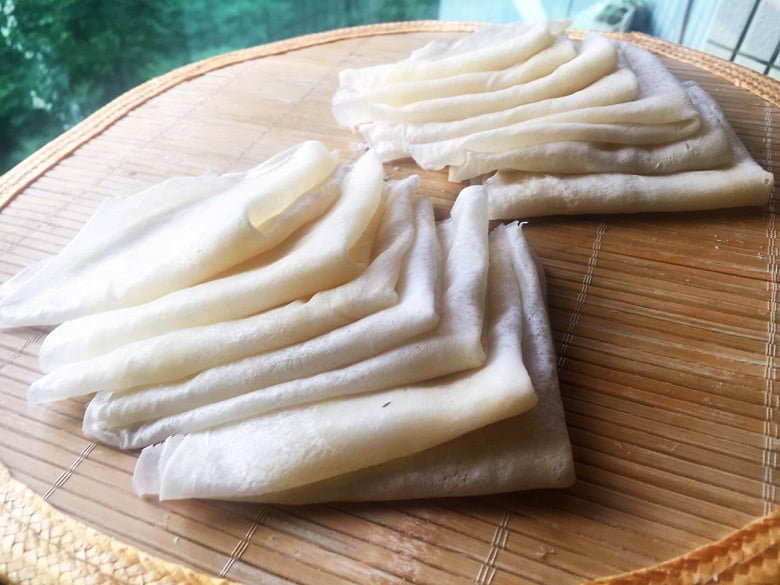 The protein content of medium-gluten flour is between 9% and 11.5%. The color is milky white, between high and low gluten flour, and the body is semi-loose. It is the most widely used and easiest to obtain flour. It is suitable for making some pasta snacks with a little bit of energy. Generally, Chinese snacks are used, such as buns, steamed buns, noodles, etc.
The protein content of low-gluten flour is between 6.5% and 9.5%. It is white in color, fine in powder, loose in the constitution, low in gluten and viscosity, and easy to clump by grasping with hands. It is more suitable for making cakes, muffins, biscuits, and tart crusts, which need fluffy and crispy texture. The flour used to make spring rolls is usually selected from ordinary flour, that is, medium flour.
Steps for making spring rolls at home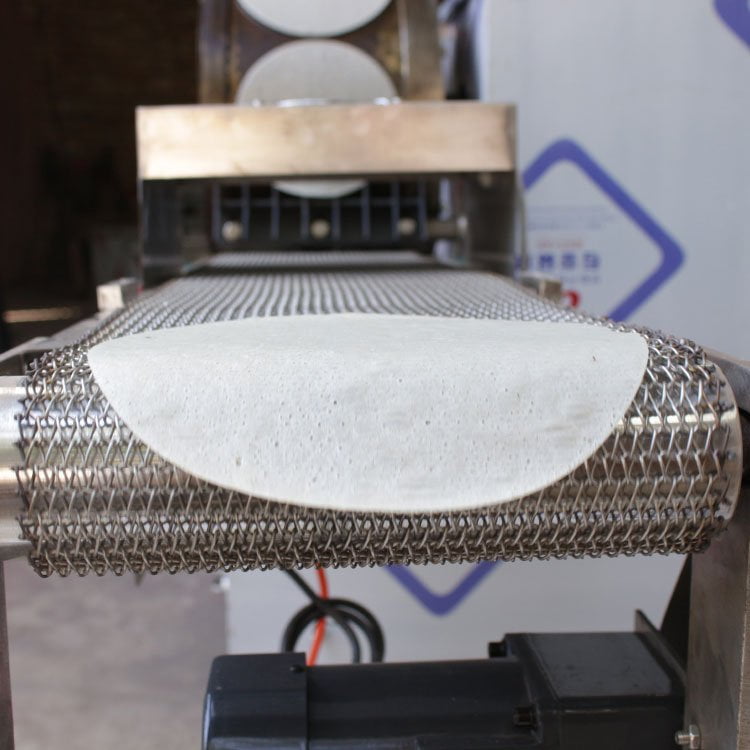 Make spring roll sheets
The first thing is to make the soft dough. This will be a bit more complicated. First, add an appropriate amount of salt and water and good noodles to 500 grams of flour, then beat with your hands, add water while beating, and repeatedly add water to 500 grams of flour, add 300 to 350 grams of water until the dough is soft and firm. It can also be beaten with a full-automatic dough mixer. Then use the spring roll sheet machine to make spring roll wrappers with uniform thickness. If you use a pan to make spring roll crust, you need to roll out the dough into a crust before baking.
Fill the fillings with spring roll wrappers
First, flatten the spring rolls and sandwich them in the middle with chopsticks. Roll from the outside to the inside, fold both sides inward, and then roll forward so that the dough wraps the filling Become an oblong spring roll. This way, you can eat it. In order not to touch the spring rolls, you can put a fresh-keeping bag on each spring roll.