Egg rolls, also known as Swiss egg rolls and brioche. The traditional egg roll processing method is: mix the flour, egg liquid, and white sugar into well-mixed pulp, then bake the pulp into thin flakes, and smear the butter and roll into a tube for eating. The egg roll color is always golden or golden red, which is soft and spongy and it is very popular among people of all ages.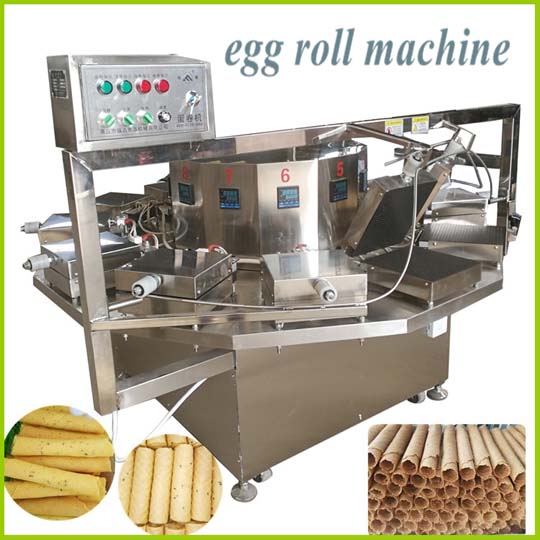 Nowadays, with the increasing demand of various egg rolls on the market, the traditional egg roll processing method can not meet our needs, therefore, the automatic egg roll machine is developed for production all kinds of egg rolls, ice cream cones, pancakes and so on. The egg roll machine is a very popular product in the current food consumption market. It is the ideal processing machine for making delicious egg rolls. The machine has the characteristics of reasonable design, beautiful appearance, and efficient work.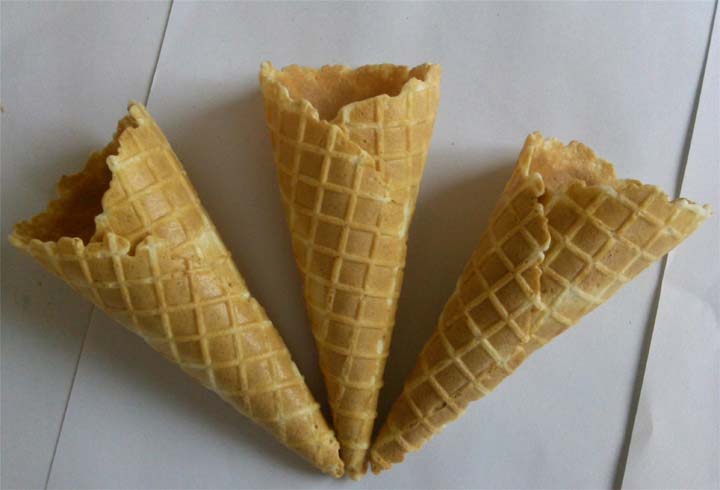 What is the egg roll making process by an egg roll machine?
There are many baking boxes on the egg roll machine with automatic temperature control. And this machine can match with a flour pulp mixing machine to provide pulp for making egg rolls automatically. The temperature of the baking box can be automatically controlled to make the processed egg roll uniform in color. The color of the front and back of the egg roll is the same.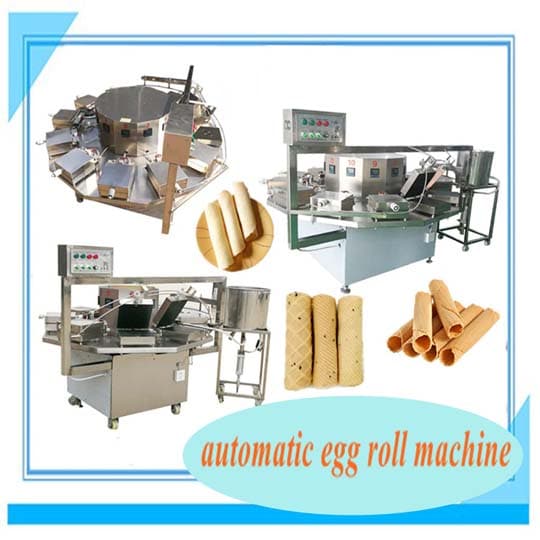 The baking box is made of thick cotton insulation, which saves energy and electricity. The body is made of thick aluminum alloy plates and can withstand high temperatures. The thickness and size of the egg roll can be adjusted according to customer needs. The egg roll pattern of the automatic egg roll machine can be changed by changing different molds. We can customize the shape of the egg roll and various company logos.