The cake making machine can produce sponge cakes and cupcakes of various shapes and sizes very efficiently. Because of its simple operation and high production efficiency, this commercial cake making machine is very popular in the international market. At present, we have exported a full set of cake production lines to the United States, Britain, Australia, Canada, Thailand, Malaysia, Saudi Arabia, Nigeria, and other countries. Due to favorable prices and good quality, the Taizy cake making machine has recently been exported to Bangladesh again.
How is the industrial cake making machine price?
There are many types of industrial cake making machines, the common ones are small sponge cake machines and large cake production lines. Therefore, the prices of cake processing equipment with different configurations also vary greatly. Taizy factory has a strong manufacturing capacity, so it can not only provide customers with compact cake machines but also provide customers with a full set of cake production lines and specific cake processing solutions.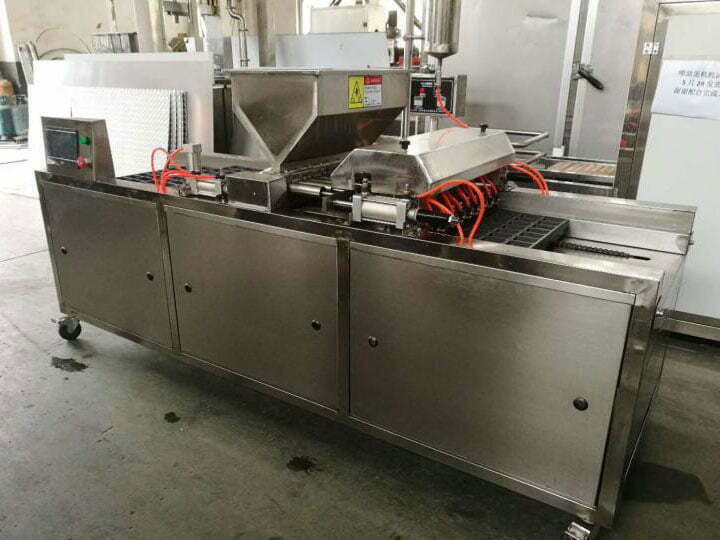 Our small cake making machines are mainly commercial cake depositors. This is automatic grouting equipment that can automatically inject the slurry for making cakes into the baking mold. Usually, the price of this kind of cake processing machine is relatively cheap, and it is the ideal equipment chosen by many processors. The full set of cake making machines, namely cake production lines, contain multiple stand-alone machines, which are more suitable for small and medium food processing plants.
What did the Bangladesh customer buy from us?
This Bangladeshi customer and his partner visited our factory at the end of 2019. They are very interested in the business of industrialized production of cakes, and they also specially came to China to participate in the Canton Fair, looking for suitable investment projects for cake production.
However, the Bangladeshi customer did not know us at the exhibition, but when browsing the cake machine information on the Internet, he was very interested in the cake production line described on our website, and he took the initiative to contact us. We understand the customer's needs in detail, including the cake style, size, raw material and recipe that the customer wants to make.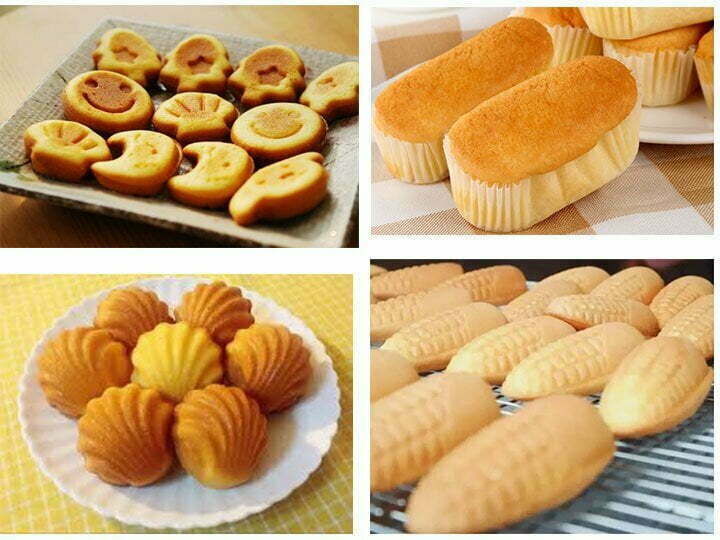 We quickly formulated a detailed cake production plan and corresponding quotation according to the needs of the Bangladeshi customer. We recommend a cake production line with a capacity of 200kg/h for them, which mainly includes a beater, a cake grouting machine, a baking box, and a cake packaging machine. In order to reduce the labor cost for the customer to produce cakes, we recommended the automatic egg breaker to the customer.
The Bangladeshi customer was very satisfied with our cake processing plan and quotation, but in order to ensure that the cake production project was profitable, the customer and our sales manager had another two months of communication, and finally, the customer chose to cooperate with us.