The commercial cake depositor(cake filling machine) is the new-designed cupcake batter dispensing equipment. This kind of cake making machine is especially suitable for the industrial production of cupcakes and pancakes. With the great advantages of large yield and automatic cake batter filling, this electric cake batter filling machine is widely used in all kinds of bakeries.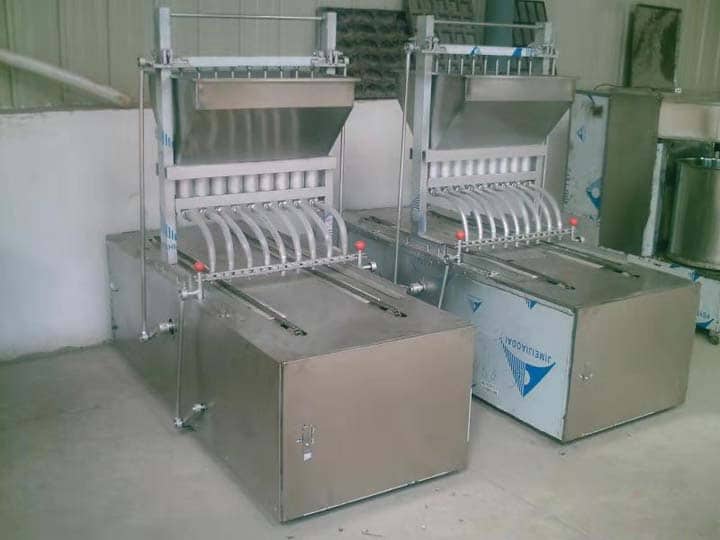 Labor cake filling VS Cake depositor filling
Cake batter filling is the common step for making delicious cupcakes and pancakes in many bakeries. Many small cake processing plants may employ labors for squeezing the cake pastes into the cups or other molds with different shapes. But labor filling for cake filling is very inefficient and costly. However, the automatic cake filling machine can replace this work, which can fill the cake batter into the trays with various shapes very quickly. And the batter filling amount and filling speed is adjustable.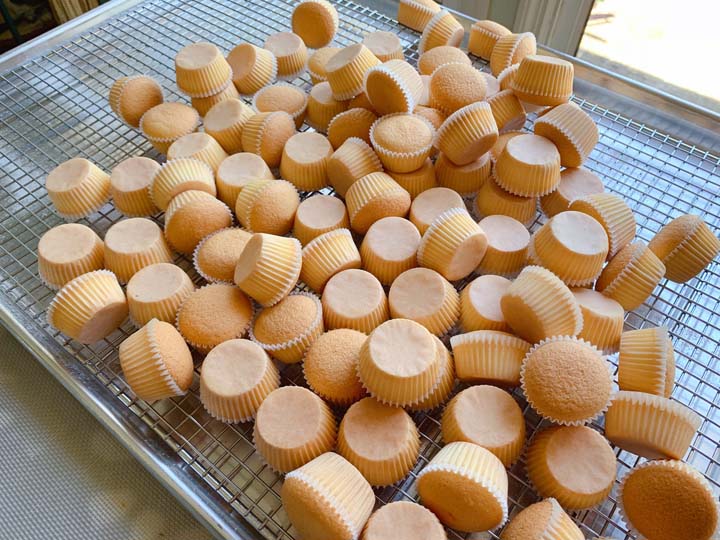 Applications of the commercial cake filling machine
The cupcake batter filling machine is widely used in large and medium-sized food production enterprises and pastry processing plants mainly used to process various French soft bread, cupcakes, European-style cakes, shell cakes, etc. According to the different requirements of the size and shape of the baking pan of the machine, it can be equipped with different specifications of the discharge nozzle, and various shapes of cake forming baking pan can be customized.
Main components of the cake depositor
The cake batter filler machine mainly includes the feed hopper, PLC touch screen, chain transmission structure, motor, air compressor device, cake batter filling nozzles, belt conveyor, trays and the machine frame. All parts of this machine made of SUS 304 stainless steel so that it is very durable for long time use. The mixing shafts of the machine feed hopper can stir the cake pastes continuously during the whole caking filling process. The intelligent PLC controller can be set with different languages for easy operation. Besides, each filling amount of the cake batter can be set on this touch screen according to the customers' requirements for making cupcakes. The belt conveyor's transporting speed is also adjustable.
Cupcake filling machine advantages
The cake pasting machine adopts computer programming with the features of compact structure, centralized function, and easy operation. It uses a cylinder as power and is equipped with photoelectric tracking, automatic quantitative extrusion, high accuracy and accurate quantitative.
The machine has a high degree of automation, low investment cost, easy equipment cleaning, and simple maintenance. It is widely used in various types of bread processing plants and food processing plants.
The cake filling trays can be customized with different shapes or patterns. Besides, we can also provide the cake batter pulping machine and the commercial baking oven for roasting the cupcakes. And we can help you to design the whole cake production line.
Automatic cake making machine working video