Popcorn is an indispensable snack food for people, which is sweet and crisp, and it has won praise from everyone. However, traditional popcorn is singular, and multi-flavored popcorn meets the different needs of different people. The popcorn machine is very useful for making the ball shape and flower shape popcorn efficiently. Especially in cinemas, supermarkets, food courts, and many other places, the popcorn machine is very popular with customers.
How to make delicious popcorn by popcorn machine?
Although the traditional way of making popcorn still exists, this method is not productive for providing a large amount of popcorn for the market. Therefore, the automatic popcorn machine is designed for doing commercial production of popcorn. The raw materials for making popcorn are mainly clean corn kernels, sugar, and edible oil.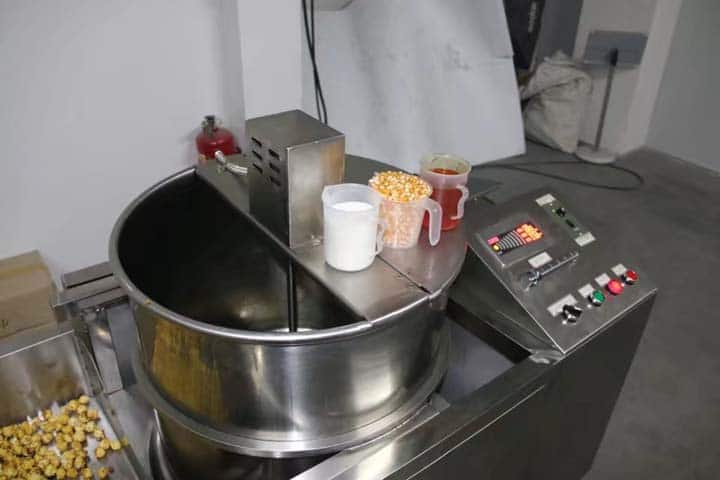 The popcorn maker has two heating modes, one is electromagnetic heating, and the other is (liquefied gas) gas heating. The production capacity of the popcorn machine is large, and the pot will not be mixed in the production process. One-pot can make 10 pounds of popcorn, and one pot is about 4-5 minutes. It is popular production equipment for popcorn with large output.
The production advantages of the commercial popcorn maker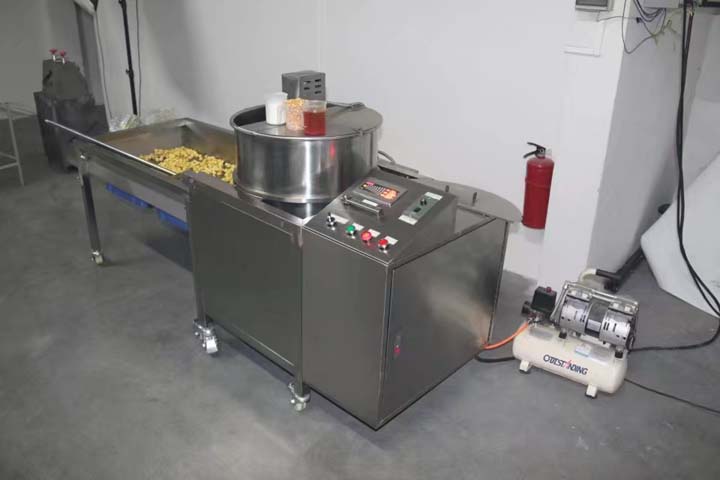 The automatic popcorn making machine is a multi-functional popcorn production equipment which is produced on the basis of the traditional planetary agitating pot based on the requirements of customers and the market, after careful research and excellent equipment modification. This popcorn maker uses an advanced combustion system and high-quality pot material to shorten the corn burst time, and the infinitely variable speed mixes corn, syrup and various ingredients. The popcorn machines adopt a combination of revolution and rotation to ensure that there is no mixing blind spot in the pot so that the popcorn is heated evenly and the taste is better.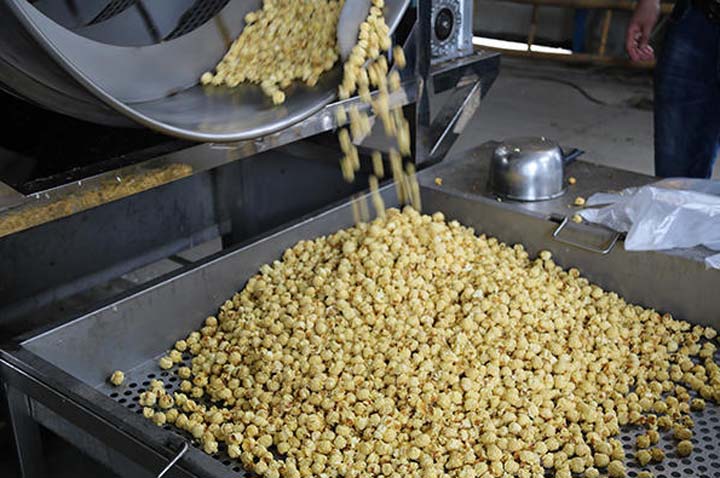 The advent of the new multi-functional popcorn machine has enabled the food industry to develop rapidly and has also greatly improved the production efficiency of food manufacturers based on snacks. In addition, large-scale commercial popcorn equipment has high output, good durability, stable product quality, safety, and hygiene. The popcorn production line can greatly increase production capacity. The development of automatic filling and discharging equipment and intelligent temperature control system enables one person to control multiple devices to operate at the same time.