The spring roll sheet machine can produce round or square spring rolls with a thickness of 0.3mm-2mm and a diameter of 10-50cm. The automatic spring roll making machine can customize spring rolls of different sizes and different yields according to user needs. In the daily production process, the machine user should properly use and maintain the spring roll machine according to the maintenance manual and the machine's operating procedures. Only by strictly performing the maintenance work of the machine can the worn-out parts are replaced, the hidden troubles are solved, and the service life of the machine will be extended.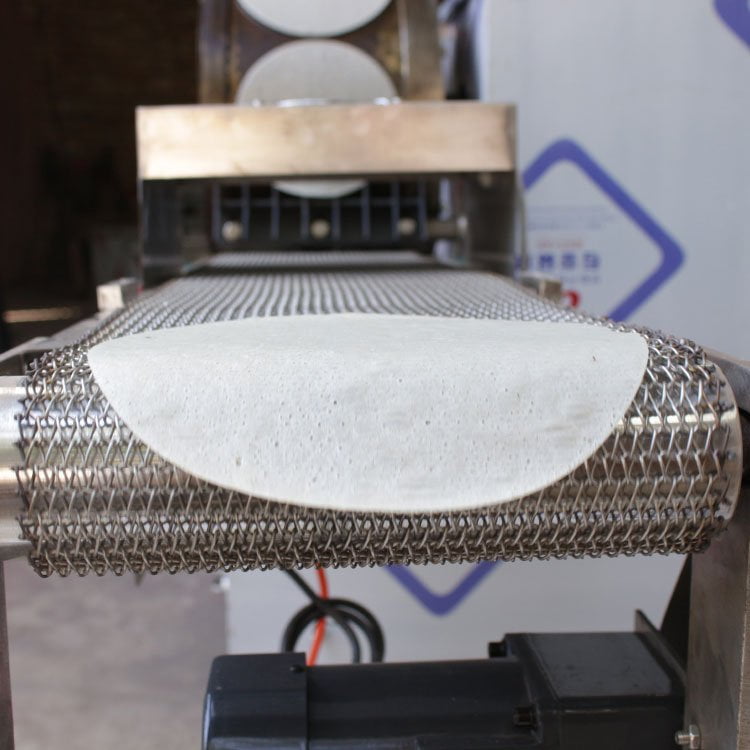 How to do good maintenance of the spring roll machine?
In the use of spring roll wrapper machine, daily maintenance, lubrication, inspection, and fastening parts should be used as the center. After the machine is finished, routine maintenance must be carried out as required.
The first-level maintenance work of the spring roll sheets making machine is carried out on the basis of routine maintenance. The key work content is to lubricate, fasten and check all relevant parts and do the cleaning work.
The secondary maintenance work is focused on inspection and adjustment. Specifically check the engine, clutch, transmission, transmission components, steering and brake components of the machine.
The third-level maintenance work of the spring roll sheet machine is to detect, adjust, troubleshoot and balance the wear of each component. Diagnose and condition check the parts that affect the performance of the equipment and the parts with fault signs, and then complete the necessary replacement, adjustment, and troubleshooting.

Spring Roll Machine Features
Precautions of the spring roll wrappers production
For the spring roll sheet machine, it is necessary to timely refuel and changes the oil, and check whether the lubricating oil meets the requirements and clean the oil line.
When we use the spring roll machine, we need to check it to see if the guard is normal, the line is complete, and put it in a fixed position.
Clean some debris that appears in the processing of the spring roll making machine, check some internal parts to see if there is any leakage or oil leakage.

Round Spring Roll Wrappers