This commercial fruit slicer machine is mainly used to cut various vegetables and fruits into slices with different thicknesses. This onion slicer can be widely used in many food processing factories, restaurants, and various school canteens. The thickness of the slice can be adjusted at will. The thickness of the cut fruit slices is uniform and the slices are neat in shape.
Automatic fruit slicer machine description
The onion slicing machine is the new-designed type of vegetable cutting equipment for most food processing plants. It has a beautiful and compact structure so that it is convenient for applying to many places. The main parts of this vegetable slicing machine are the motor, machine frame, four inlets, cutter plate, and cutting blades and so on.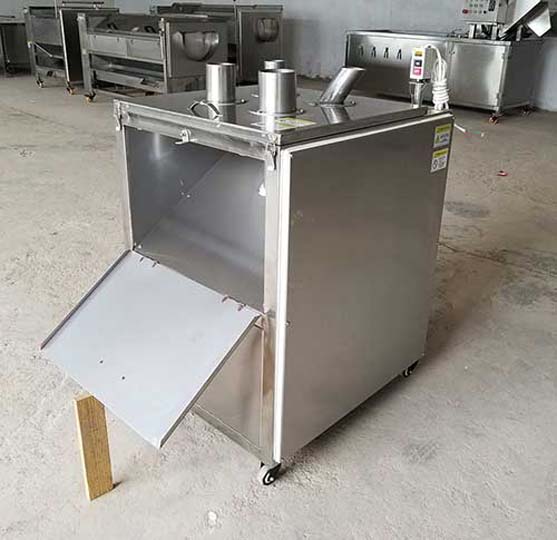 How to use the onion slicer for sale?
Before using this fruit slicing machine, we should make sure that the power supply is ready. Then, press the button for starting the fruit slicer machine(green button). We can sort out the fruits and vegetables and put them together with the same size for high slicing efficiency. And then, we can put them into the slicer machine inlets by hand one by one. The inner cutting plate rotates at a high speed when slicing so that the fruits and vegetables will be sliced very quickly.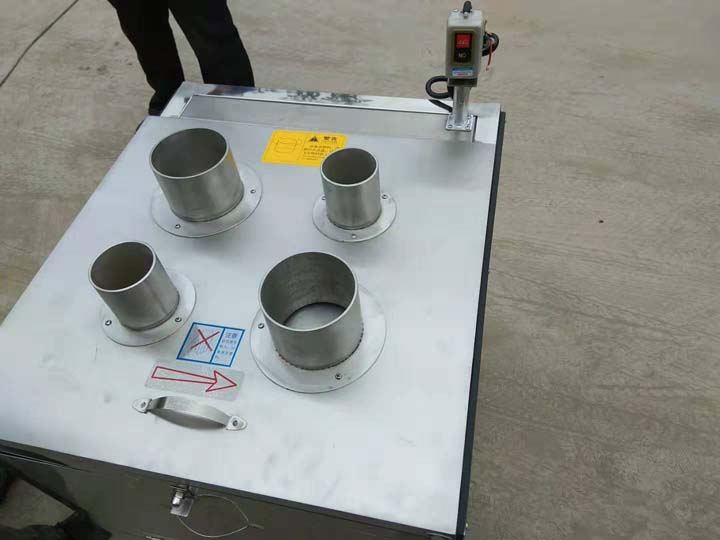 Applications of the fruit slicing machine
This commercial banana slicer can be used to process potatoes (potato), lotus root, apples, pears, radishes, lemons, cucumbers, onions, bananas, and other rhizome fruits and vegetables. The fruit slicer machine is made of stainless steel, with simple structure, easy operation, and good safety performance.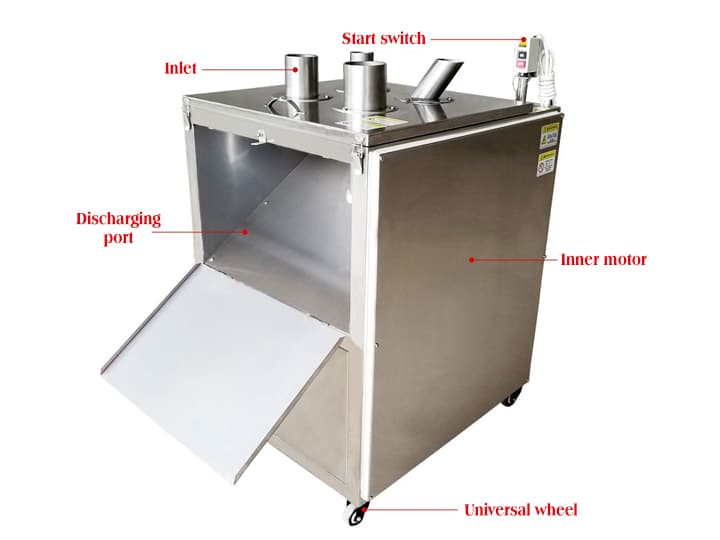 Technical parameters of the onion slicing machine
Power: 0.75kw Voltage: 110V /60hz Thickness range: 1-8mm Output: 300-600kg/h Dimension: 650*720*1200mm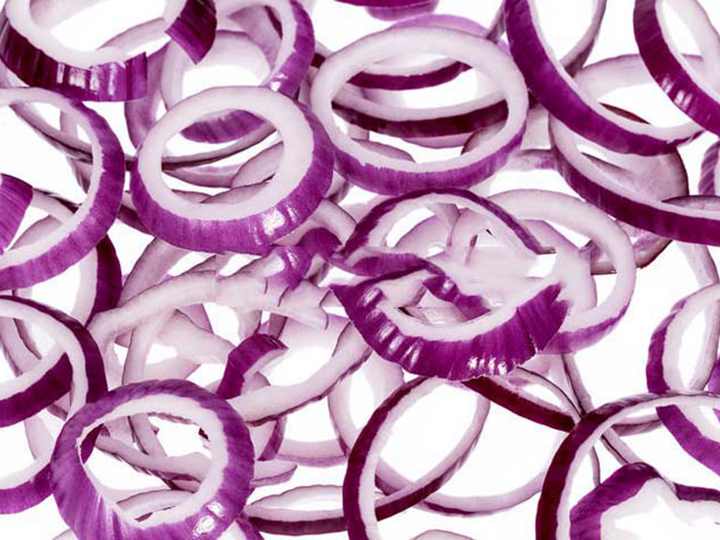 Precautions of the Onion Slicer
All fruit slicer maintenance work must be performed with the power off. In addition, the cleanliness and good lighting of the workplace are also an important prerequisite for the safe operation of the machine.
Clean the fruit slicer machine after each use. Make sure that no ingredients or material residues are inside the machine.
Before starting to slice the onion, turn the dial with your hand and observe if there is any bump. After starting the switch, observe whether the cutter of the machine rotates counterclockwise from the feed port.
The vegetable slicing machine should be cut before normal work and observe whether the specifications of the cut vegetables are consistent with the requirements. Otherwise, adjust the height of the turntable or replace the blade until the adjustment is correct before starting the batch normal work.
After using the device for a period of time, check whether the screws in various parts are loose. If looseness is found, tighten the screw tightly; if the screw is slipped, replace it with a new one.
Banana Slicer machine working video